St. Lucia to Pongola 188 Kilometers 116.8 Miles March 16, 2011
The next day we took a boat ride in the St. Lucia Estuary with a lousy box breakfast which we could have done without. The highlight of the boat ride however was the large number of Hippopotamus swimming in the river and the reason for the Heritage designation.. We had heard the Hippos but had not seen them the night before while eating dinner in the patio of the campground restaurant. This was a World Heritage Site certainly not for the campground but because of the large numbers of Hippopotamus living in the river.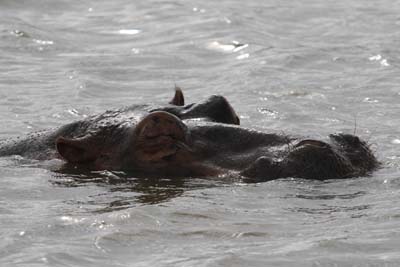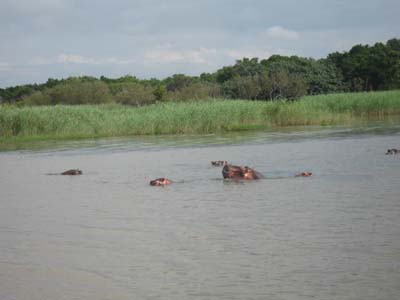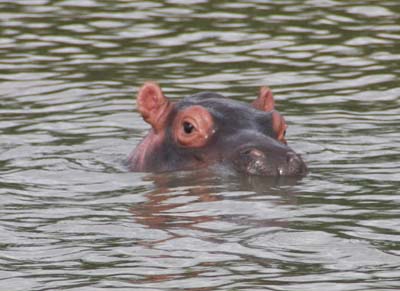 After the boat ride we drove to Hluhluwe National Park pronounced Shlushluie for a day of animal viewing. Unfortunately we didn't see many animals except for these baboons and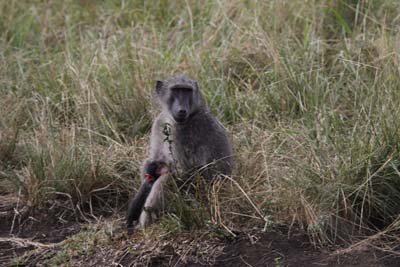 an encounter with a big bull elephant at least our friends who were driving in front of us did as we backed up to get out of their way as they backed up to get out of the Elephants way luckily he broke off his approach before making contact.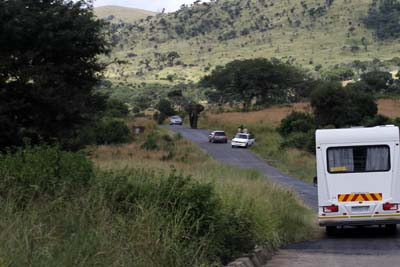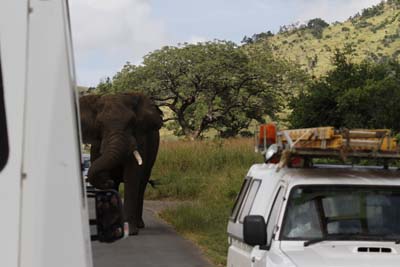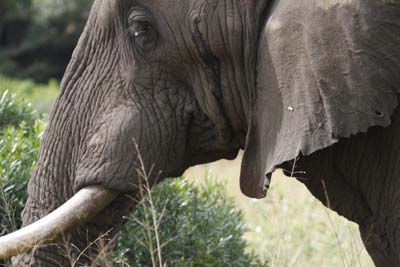 We also stopped at the Mountain Lodge where our friends had lunch and we had coffee and cake as we sat and viewed the park from this high perch.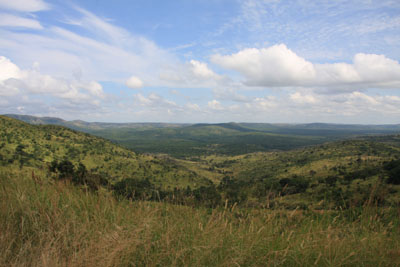 When we left the park we drove about 110 Kilometers to Pangola and the Pangola Caravan Park. While we stopped in town for gas we were warned that it wasn't safe to go to the ATM. The town didn't look that bad but we followed instructions and went to the Caravan Park after filling up with gas. While at the park I was treated to a hair cut which was done with an American Trimmer that suffered from the change in frequency and voltage of South Africa. My hair was a mess but everybody enjoyed the show.