Ballito Bay to St. Lucia 198 KM 123Mi. Mar 15, 2011
After our 3 night break in Ballito Bay we drove 167 kilometers to Hluhluwe-Imfolozi National Park. Actually two parks in one. On this day we toured the Imfolozi side. We took a game drive through the Imfolozi National Park and saw Zebra, Wart Hogs, Rhinoceros, Giraffe,Wildebeest, and Impala as well as a cheetah.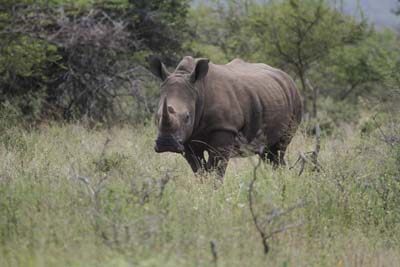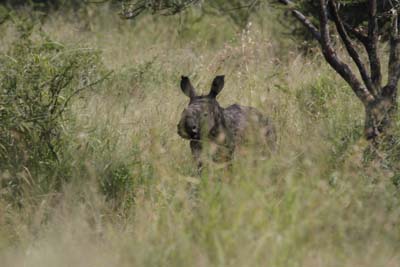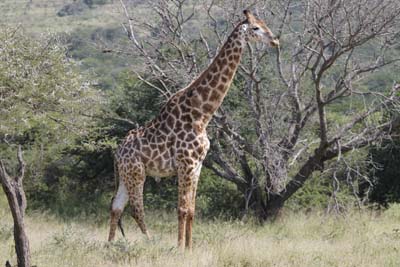 The highlight of this day was the Cheetah we saw and filmed as he walked on the road.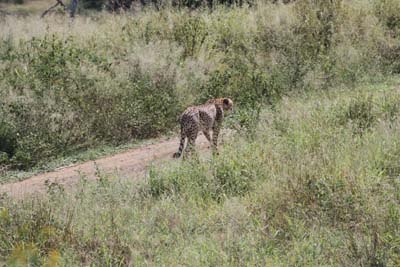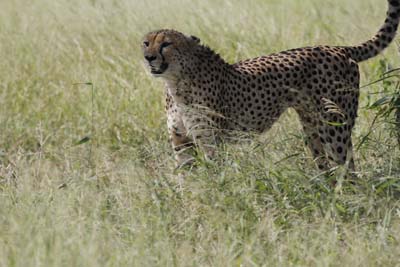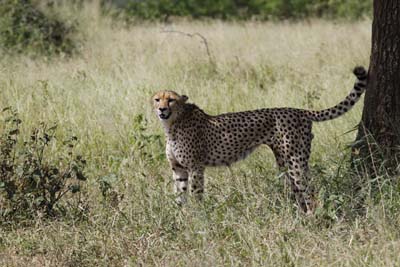 On the way to our destination campground we came across one of our trip mates with a flat tire so we stuck with them till they got the tire fixed. Actually three local tour guides fixed the flat and at first refused a tip which our companion forced on them. We then continued to our campground the St. Lucia Wetland Park, a disaster of a campground but a World Heritage Site and the most primitive campground we had been in so far. The electric in several sites didn't work and the sanitary facilities were less then what we were used to. On the other hand there was a nice restaurant and everybody went out for dinner. I had pizza, salad and a beer.